How do I get to my exam on exam day?
The easiest way to get to your exam on exam day is to use the link that provided in the email from systems@CDECB.ca subject line:  Examination Information.  By exam day you should have already set up your account with Top Hat, therefore, you will just log into the Top Hat..
You will find this on your computer: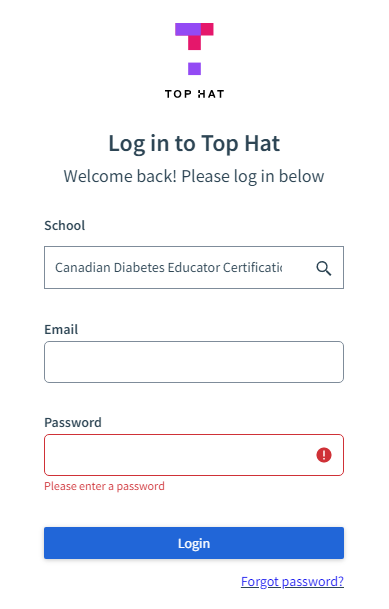 If you are already logged in to Top Hat on your computer you will see this message on your computer:

Then press "Enter"

Press "assigned" You will see the exam in the list on the left-hand side.